Weekly Market Watch: Bulls Dominate Bitcoin and ETH, Aptos (APT) Gains Momentum
Last week, the cryptocurrency market showed a positive trend, with bulls gaining strength over bears for both Bitcoin and Ethereum. Despite some altcoins experiencing significant increases early in the week, as seen on both weekly and daily charts, elevating overall market optimism, these gains were later offset by the end of the week.
Several tokens on the list of weekly gainers have recorded significant increases. Aptos (APT) is currently at the top, followed by Curve DAO Token. Hedera (HBAR) is in third place, with other tokens also showing notable gains.

Aptos (APT), a Layer 1 PoS blockchain often referred to as a "Solana killer," has been performing exceptionally well among alternative coins.

Aptos has seen many developments this past week, such as Web3 infrastructure provider Moralis announcing integration with Aptos, adding support for all existing API node wrapper endpoints, and creating dedicated Aptos APIs.
Additionally, Binance has introduced new liquidity pools for Aptos (APT/BTC, APT/USDT) in its Liquid Swap offering, as reported by TronWeekly.
This sparked a rally, resulting in APT closing the week at $11.75 with a substantial gain. Data from coinmarketcap shows that APT is currently trading above its significant resistance of $14.38, with an 11.56% increase in the past 24 hours and an impressive 77% gain for the week.
According to CoinMarketcap, the value of the Curve DAO Token has seen a marked increase in recent days, with the token currently trading at $1.12 and experiencing a 9.38% and 35% increase in the past 24 hours and last seven days, respectively.
The reason behind this surge in price is said to be a tweet from the token's official account, which highlighted that the token offers an impressive 77% vAPY to LPs and 77% vAPY for the DAO at the moment, and it appears that the v2 pools are particularly beneficial for new tokens.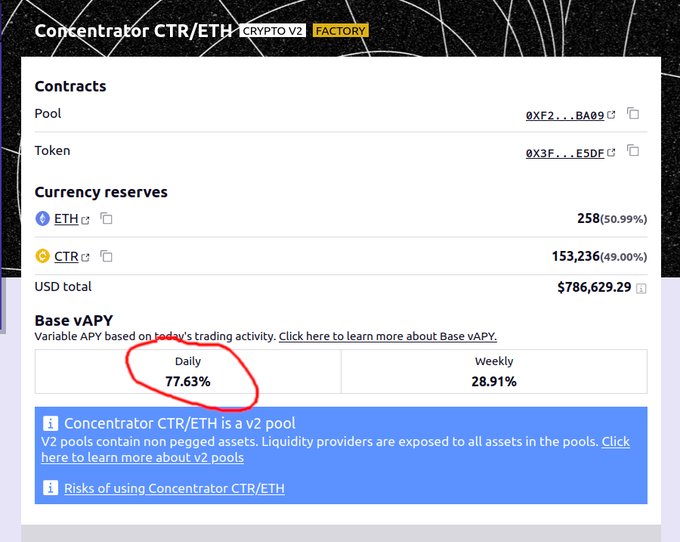 HBAR, a cryptocurrency that also serves as the utility token of the Hedera network, has also performed well in the past week. Coinmarketcap reports that HBAR is currently trading at $0.06941 and has recorded a 33.29% increase in the past week. This upward trend solidifies its market position and showcases its ecosystem's robustness.
Moreover, some popular coins are experiencing gains in weekly charts, including AXS with 24%, Shiba Inu with 19%, and Fantom, with an increase of 18%, according to the data from CoinMarketcap. Some altcoins with losses in the weekly charts are USDC, BUSD, TRON, and LDO.
Bitcoin (BTC) & Ethereum (ETH) Weekly Review
In the past seven days, bulls have gained an advantage over bears as the price of Bitcoin (BTC) surpassed its crucial resistance level at $23,000, and Ethereum (ETH) was traded near $1,600.
Bitcoin (BTC) has reached new heights not seen since August 2022, soaring past the $22,700 mark on January 20th. It marks the first time the largest currency has reached this level.
The bull run continued as it maintained momentum, breaking through the major resistance level of $23,000 on January 21st. It is a significant development for the cryptocurrency market, and traders are closely watching to see where it will head next.
Similarly, Ethereum (ETH) also experienced an increase in value as the week progressed, starting at $1,552.52. The bulls managed to push the price to a significant resistance level of $1,674.18 on January 21st. However, ETH could not maintain it, and the digital currency closed the week at $1,627.12.
However, Bitcoin is currently being traded at $22,588.86, with a slight 0.04% increase in the past 24 hours and a remarkable 8.22% increase over the past seven days. While Ethereum is trading at $1,626.10, with a minimal 0.01% daily increase and a 4.95% increase in the last seven days.
Recommend

0

recommendations
Published in Ethereum