NFT Thefts Fall as Sales and Market Sentiment Wanes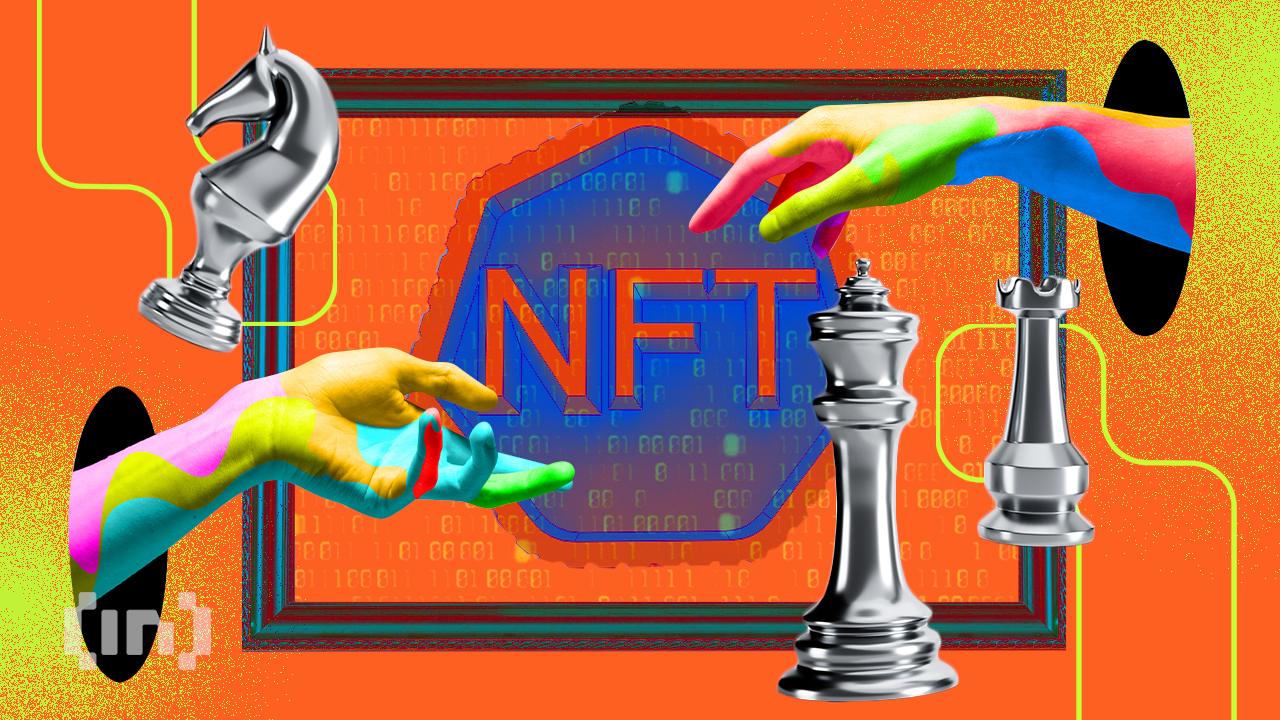 Thefts of nonfungible token (NFT) digital art has fallen for the fifth month in a row as NFT market sentiment remains weak. Stolen NFTs in July totaled $1.73 million in value, according to recent research.
On Aug. 6, blockchain security firm PeckShield posted an update on the status of NFT crime, reporting another decline in monthly thefts.
NFT Thefts Cool Off
The $1.73 million worth of NFTs stolen in July was a 31% decrease compared to the previous month, which had $2.27 million in thefts.
Furthermore, it is down almost 90% from the worst month of the year, which was February, with $16.2 million in NFT thefts.
The turnaround for stolen NFTs is very quick. Within a span of 165 minutes, half of the stolen NFTs were promptly sold on various marketplaces, reported PeckShield.
It added that Blur was the marketplace of choice for NFT thieves, with 67.3% of the resales. Opensea had around 20% of the stolen NFTs shifted through its platform.
More than $40 million worth of NFTs have been stolen so far in 2023.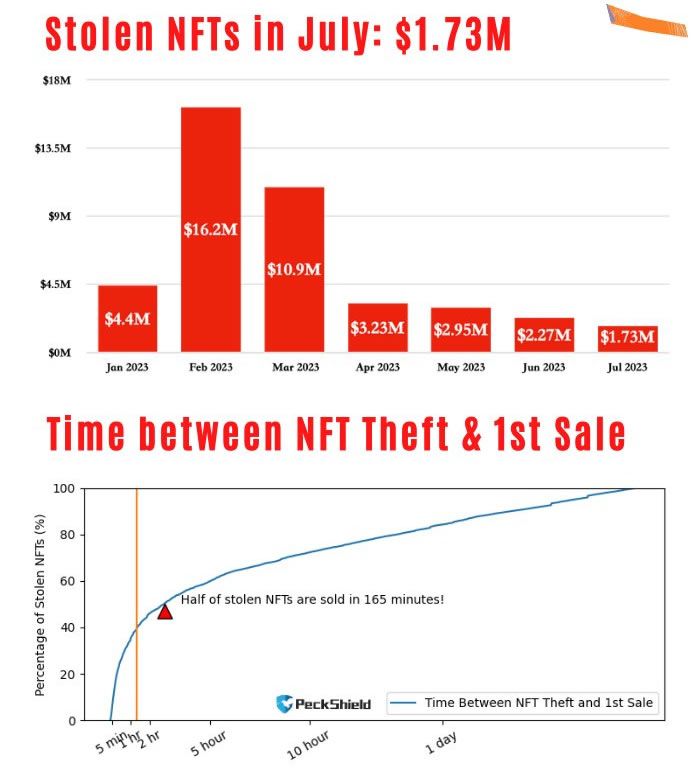 Over the weekend, an NFT trader reported being robbed after clicking a fraudulent Google ad:
"I clicked this link and signed nothing. I was not thinking and just trying to get to looks. This was the first link to pop up under Google it was a AD. Now $300,000 USD worth of Azuki's have been drained from my wallet."
NFT Market Sentiment Falling
While a fall in crypto crime is generally a good thing, there may be a good reason for the drop in NFT interest. With market sentiment waning, NFTs may not be as lucrative a target as they once were.
According to NFT data aggregator CryptoSlam, sales volumes have fallen around 40% in July. Daily sales were around $22 million at the beginning of the month, but by the end, they had slumped to around $13 million.

Over the past week, global sales volumes have been flat at around $110 million, it reported. At the beginning of the year, the same figures were consistently between $200 and $300 million per week.
The top NFT collection over the past week is DMarket, with $6 million in sales, according to CryptoSlam. DMarket, a Ukrainian metaverse, also operates as an NFT marketplace where you can trade in-game items.