Ethereum (ETH) Marks 10 Weeks High At $1,600
Ethereum (ETH) has been experiencing a bullish trend in recent days. On January 18th, the price of ETH successfully broke through the $1,600 resistance level, which it had been below for the past ten weeks. On the same day before felling $1,509.42, the coin formed a high near $1,602.11.
According to the data from CoinMarketcap, the second-largest cryptocurrency is currently trading at $1,563.60. The coin has seen a 3% increase in price over the last 24 hours and a 10.20% growth over the previous seven days. Additionally, the market capitalization of ETH has also risen by 2% during the last 24 hours.
Moreover, CoinMarketcap's data shows that over the past week, Frax Finance, an Ethereum-based project, has emerged as the top performer among the top 100 currencies by market cap, with a price increase of 54.87%.
This surge in value has propelled the FXS token to the 59th spot in the rankings by market capitalization and has been on a bullish trend since January 2nd. However, the FXS token is currently trading at $10.12, reflecting a 10% gain in the last 24 hours.
Ethereum (ETH) Has The Potainal To Rally
Currently, the next significant resistance for ETH is around the $1,580 level. If the price breaks above this level, it could trigger a new upward movement with potential targets at $1,600 and even $1,650 in the short term.
However, if Ethereum is unable to surpass this resistance, it may continue to decline. The first level of support is around $1,540, with additional support at $1,480. In the event of a further drop, the price may test the $1,400 level.
In a recent interview, Dragonfly Capital's managing partner Haseeb Qureshi stated that Ethereum could potentially replace Bitcoin as the largest currency by market cap in the near future.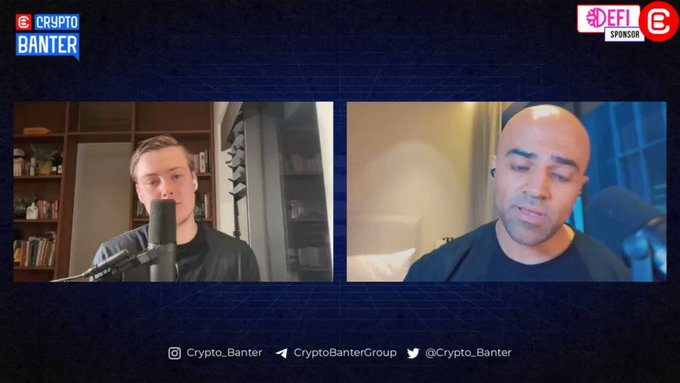 According to the historical data, the YTD performance of both cryptocurrencies is evidence for his prediction. Bitcoin and Ethereum have both seen significant gains since the beginning of the year, with Bitcoin rising by 25.5% and Ethereum climbing by 27%.
However, when looking at the drawdown from their all-time highs (ATHs), the two cryptocurrencies have performed similarly. Bitcoin has declined by 69.22% from its ATH, while Ethereum is down by 68%. Despite this comparable performance, Qureshi believes that if any digital currency is ever going to reach $1 trillion, it will be Ethereum.
The cryptocurrency market is a constantly evolving space, with new players and technologies entering the market regularly. While Bitcoin currently holds the title of the largest cryptocurrency by market cap, the rise of Ethereum and other altcoins has sparked a debate about the future of the cryptocurrency market.