Can These Key Indicators Prevent Ethereum (ETH) Price from Dropping Below $1,800?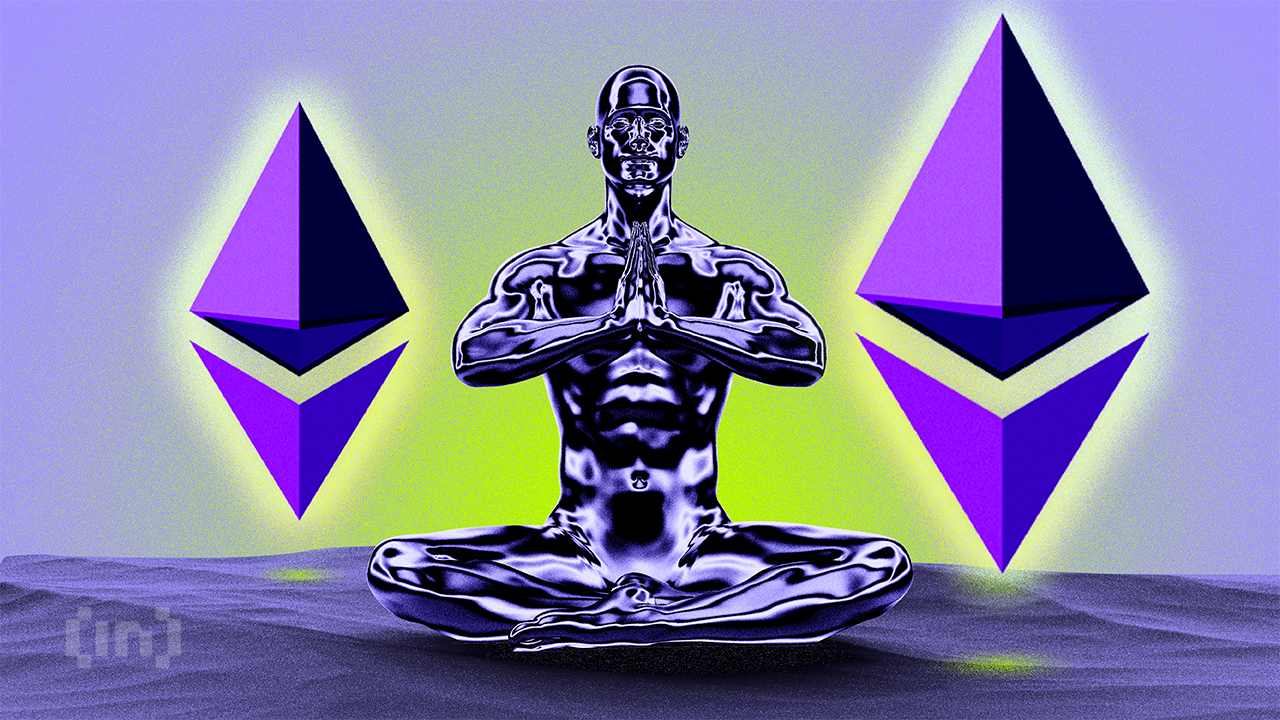 Last week, Ethereum (ETH) price rejected the $2,000 milestone once again as the bulls now resort to defending the $1,900 level. A cohort of crypto whales are piling on buy pressure to cover their long positions. But do they have enough in the tank to hold the $1,800 support level? 
On June 19, a dormant Ethereum whale was spotted moving 61,000 ETH worth approximately $120 million into Kraken Exchange. To negate this impending selling pressure, another cohort of whales has been buying more ETH this week. Will ETH be able to hold the $1,800 support?
Bullish Ethereum Whales Are Looking to Counter the Selling Pressure.
According to on-chain data compiled by Santiment, a cohort of price-savvy whales have sprung into action to offer bullish support this week. As seen below, the large investors holding 100,000 to 1 million coins have added 150,000 ETH to their balances between July 15 and July 20.
With ETH currently hovering around $1,900, the fresh investment of 150,000 is worth $288 million. Notably, this is more than double the potential 61,000 ETH (~$122 million) sell-pressure from the mystery whale wallet.
Hence, this means that strategic retail investors could take sides with bullish whales rather than enter panic mode.
If this scenario plays out, ETH has a fair chance of bouncing back, even if the 61,000 sell-off initially pushes the price below $1,900.
Furthermore, Ethereum's rising user acquisition rate suggests the community is building momentum for the next bull rally. The chart below shows that Ethereum Network Growth has been on a persistent rise since July 5.
From July 5 to July 20, ETH Network Growth has surged 49% from 60,923 to 90173 new wallet addresses.
Network Growth measures the rate at which a blockchain network attracts new users by summing up the daily number of new wallet addresses created. It is a bullish signal when it rises, as seen above.
ETH demand could grow significantly in the coming weeks if new joiners begin to carry out economically viable transactions like staking, peer-to-peer payments, or minting NFTs.
In summary, the spike in Network Growth and whales' buying pressure are two critical indicators that ETH will likely hold the $1,800 support.
ETH Price Prediction: Potential Rebound to $2,000
The factors indicate that ETH will likely rebound above $2,000 after a considerable retracement below the $1,900 level. However, the $2,000 level continues to pose significant resistance.
At that territory, 683,000 investors that 27.3 million ETH coins at the average price of $2,020 could impede the rally.
However, if the rising Network Growth results in stronger bullish momentum, Ethereum could hit $2,100.
Conversely, the bearish sentiment could grow if ETH slides below the $1,800 support level. However, 3.44 million holders bought 4.5 million ETH coins at an average price of $1,860. If they buy more to cover their positions, Ethereum could rapidly enter a rebound as predicted.
Nevertheless, ETH could drop toward $1,780 if that support level gives way.
Recommend

0

recommendations
Published in Ethereum